"Her research may occur at the nanoscale,
but her impact will soon be felt on a global scale."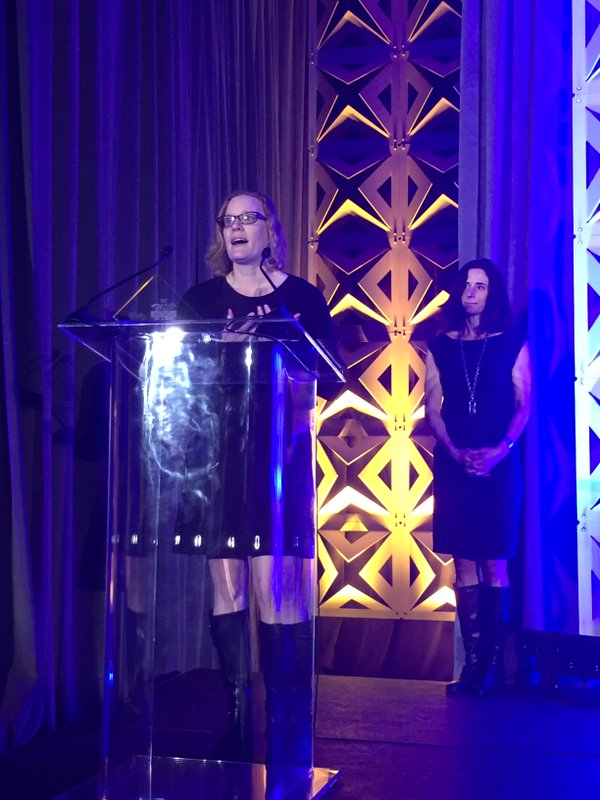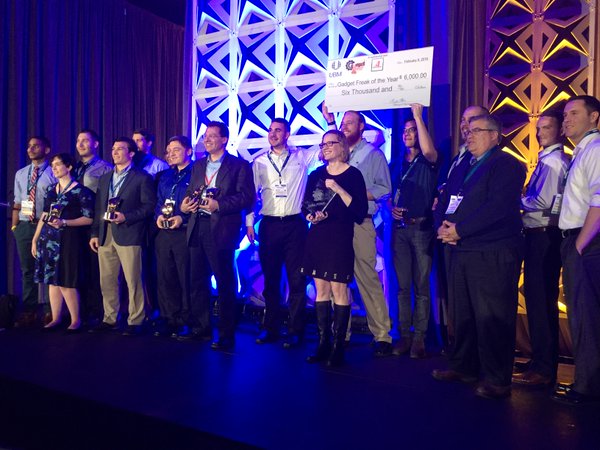 (photos from @OSUengineering via Twitter)
Associate Director Dr. Jessica Winter was recently named Design News' annual Rising Engineering Star at the Golden Mousetrap Awards in Anaheim, California.
Winter was nominated by Matt Schutte, director of communications & engineering  healthcare solutions at Ohio State's College of Engineering. When asked about his decision to nominate Winter, he was quoted as saying she"epitomizes the growing trend of engineers applying their skills to solve healthcare challenges. As a cancer survivor herself, she approaches her research with urgency and empathy, and with a focus on translation — on taking knowledge from the bench to the bedside. Jessica is much more than a professor, she is an entrepreneur, a mentor to dozens of students, an enthusiastic Ohio State engineering ambassador, and a productively impatient researcher who knows she can make a difference."
Read the full article at Design News.