Research Experiences for Undergraduates
Summer CEM Research Experience for Undergraduate (REU) Program: Each summer, the CEM REU program will identify outstanding undergraduate students from across the country and bring them to The Ohio State University to participate in a 9-week intensive research program.  The research focuses on fundamental and applied science of exotic and novel materials and next-generation electronics that move toward a new generation of low-power dissipation high-density electronics.  Research involves a wide range of projects, from injection and detection of spin-polarized electrons in silicon or grapheme to growth and characterization of complex oxide multilayer structures for possible computer memory applications.  Students will participate in professional development activities focusing on preparing for graduate school and research related careers.  They will also interact in peer networking and social activities.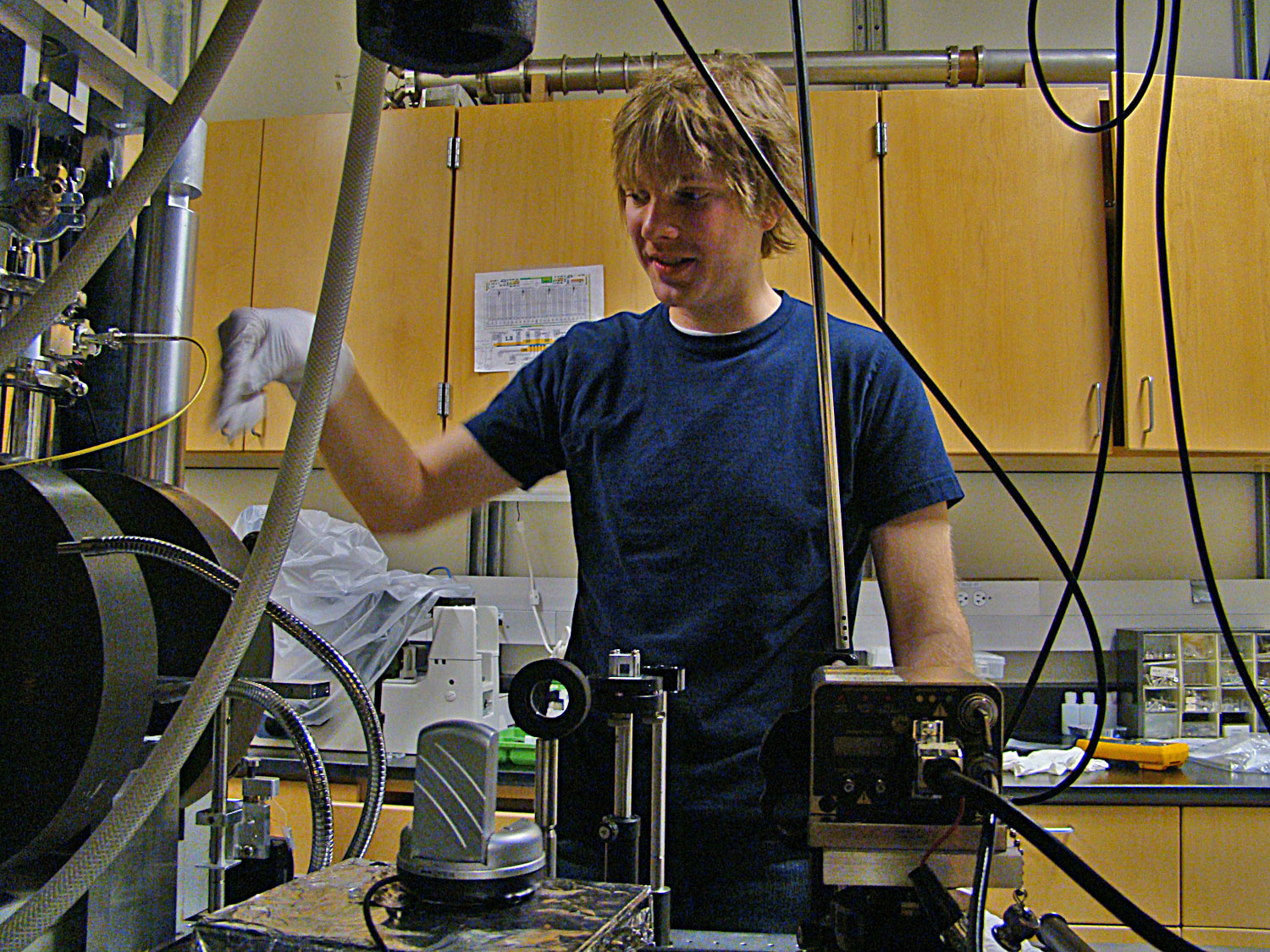 Academic Year CEM Research Experiences for Undergraduate (REU) Program: Each academic year, the CEM Research Experience for Undergraduates (REU) program will identify outstanding undergraduate students from The Ohio State University and Columbus State Community College and encourage their involvement in materials research projects with CEM faculty. "Encouragement" takes the tangible form of funding as well as various REU professional development events including seminars on taking the GRE exam or how to prepare a research poster or oral presentation. Through numerous social events, students will have the opportunity to discuss their research with each other and with faculty. Students will be required to present their research findings at the Denman Undergraduate Research Forum in the spring and to produce a final written summary of their work.
Industrial and International Internship Programs
In an effort to provide external opportunities for the CEM Graduate Fellows, the CEM has established industrial and international internship programs.  Two graduate fellows have been placed with a local industrial partner, Lakeshore Cryotonics.   In addition, two graduate fellows completed an internship overseas.  The host institutions were: Leibniz Institute for Solid State and Materials Research (IFW), Dresden, Germany and the University of Tokyo, Japan.