Mar
20
Tue
Physics Colloquium- Amanda Petford-Long (Argonne National Laboratory)
Mar 20 @ 3:45 pm – 5:00 pm
Seminar Title: Exploring the Local Behavior of Magnetic Nanostructures via Lorentz TEM
Amanda Petford-Long is a Distinguished Fellow in the Materials Science Division at Argonne National Laboratory and a Professor in Materials Science and Engineering at Northwestern Univeristy. She is also a Fellow of the Royal Academy of Engineering and the American Physical Society.
A reception prior to the talk will begin at 3:30pm in the Physics Research Building Atrium.
Mar
22
Thu
Alumni Career Series: Shishi Jiang (Applied Materials)
Mar 22 @ 11:30 am – 12:30 pm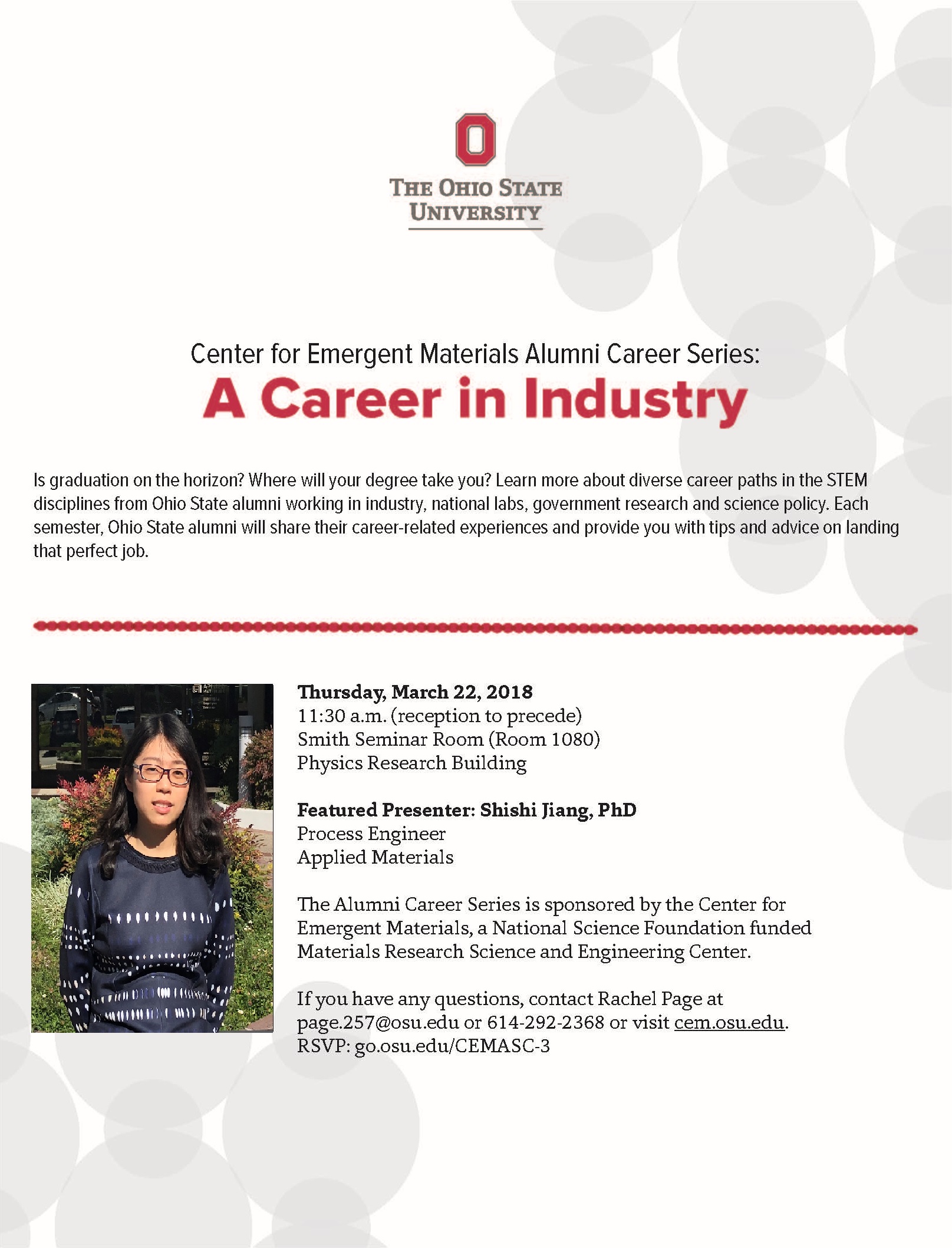 Students interested in attending a luncheon with the speaker should contact Rachel Page(.257). Limited to 11 seats.