Nandini Trivedi, professor of physics and co-leader of CEM's IRG-1, has been awarded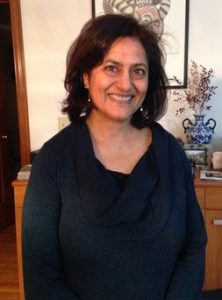 The Ohio State University's prestigious Distinguished Scholar Award. The Award annually honors six faculty members who demonstrate exceptional scholarly activity, research or creative work in their respective fields.
Professor Trivedi is an expert in quantum matter, specifically condensed matter physics and ultracold atoms. Her research in IRG-1 is based on investigating the novel phases and phenomena of spin-orbit coupling in correlated materials.
Professor Trivedi is also actively involved in CEM's outreach activities. She is the founder and program director of our Scientific Thinkers program, a partnership between CEM and Columbus City Schools to develop and teach inquiry-based science lessons to first through fifth-grade students.
Recipients of the Distinguished Scholar Award receive a $20,000 research grant and $3,000 honorarium to pursue their scholarly activity, supported by the Office of Research.
Read more here.