The Center for Emergent Materials engages researchers from multiple disciplines to work in teams on scientific problems too complex for a single researcher to solve. The CEM, established in 2008, is located at The Ohio State University and funded by a National Science Foundation MRSEC award.
---
FEATURED 
Broadening Participation: 2022 Mathematical and Physical Sciences (Astronomical Sciences, Chemistry, Materials Research, Mathematical Sciences and Physics) Workshop for Young Investigators hosted by University of Florida is currently open to submit an application: https://reg.conferences.dce.ufl.edu/Physics .  The workshop will take place in person in Alexandria, VA on June 13-14.  The main goal of the workshop is to provide prospective Principal Investigators in MPS with valuable information and advice on the policies, procedures, and opportunities available at NSF, and also direct experience of the full panel review processes.  
**Please note that this is only an application to attend and you will be notified by the Workshop Organizers if you are selected to attend the workshop.
Each applicant should:
1. Fill out this online application form, click on blue "Register Online" button on left side of page and select application to attend.
2. You also need to have a brief e-mail of support from academic mentor, senior collaborator, or department head sent to kmacwilkinson@ufl.edu. The subject line of the e-mail should read: 2022 MPS PI Workshop Recommendation for [last name of applicant]. 
What is required to attend this workshop?
Please see the deadlines for materials below and prepare accordingly.
Instructions will be emailed to selected participants.
| | |
| --- | --- |
| Submission | Date |
|  Application Due |  Tuesday, May 3, 2022 11:59p EST |
| Announcement of Accepted Applicants | Friday, May 6, 2022 |
CEM Winter Party: December 10, 2021
Join us for an end of semester celebration! The event will include a poster session, free food and drinks, and Engaging Different Audiences With Science & Comedy by Kyle Marian Viterbo. Please register here and see the schedule for additional information.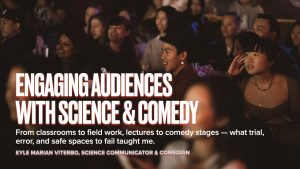 MRSEC Industry Day: January 7, 2022
Join Columbia University, The Ohio State University, The Pennsylvania State University, and University of Illinois at Urbana-Champaign for a virtual MRSEC Industry Day. Attendance is free, registration is required. Additional information can be found in the flyer.
2022 AFOSR YIP Award Recipients
Congratulations to Vicky Doan-Nguyen for being selected to receive a research grant from the Air Force Office of Scientific Research (AFOSR). She is one of 36 scientists and engineers from 30 research institutions who have been chosen by the Air Force's Young Investigator Research Program (YIP).
The official press release for 2022 YIP Award Recipients can be found here: https://www.afrl.af.mil/News/Article/2835114/afosr-awards-grants-to-36-scientists-and-engineers-through-its-young-investigat/.
As described by Vicky, "The YIP in the Aerospace Composite Materials program will focus on synthesizing and characterizing new polymer-derived ceramic nanocomposites that have embedded nanostructures grown in-situ. Instead of using pre-formed nanoparticles to impart additional functionalities such as magnetism for stealth cloaking coatings (or increased energy storage performance if used as Li-ion battery anodes), my synthesis will grow the uniform particles into the preceramic polymer matrix. The advantage of this new methodology is to generate a single precursor for pyrolysis into high-temperature ceramics for hypersonic and aerospace applications. Having a single precursor for pyrolysis will decrease phase separation and heterogenity in the final composite, and decrease manufacturing costs."
OSU Materials Research Seed Grant Program
This OSU Materials Research Seed Grant Program leverages resources and best practices of the Center for Emergent Materials (CEM), the Center for Exploration of Novel Complex Materials (ENCOMM), and the Institute for Materials Research (IMR). The result is a unified RFP with Funding Tiers designed to achieve the greatest impact for seeding excellence in materials research of varying scopes, and with the goal of generating new directions that extend beyond the boundaries of existing research programs.
2021-2022 OSU Materials Research Seed Grant Program
Request for Proposals
Download the key dates for this RFP here.
We are pleased to announce the 2021-2022 OSU Materials Research Seed Grant Program Request for Proposals (RFP). This enhanced seed program leverages resources and best practices of the Center for Emergent Materials (CEM), an NSF MRSEC; the Center for Exploration of Novel Complex Materials (ENCOMM); and the Institute for Materials Research (IMR).
The two funding tiers of the OSU Materials Research Seed Grant Program offered this cycle are:
Multidisciplinary Team Building Grants
MTBGs provide funds up to $60,000/year per award in direct costs, and require one PI and one Co-PI, and may have unfunded collaborators, with the goal of forming multidisciplinary materials research teams that can compete effectively for federal block-funding opportunities, or eventually be included in the re-competition proposal to be submitted to the NSF MRSEC program.
Exploratory Materials Research Grants
EMRGs provide funds up to $40,000/year per award in direct costs, and require one PI, and may have Co-PIs and/or unfunded collaborators, with the goal of enabling nascent and innovative materials research to emerge to the point of being competitive for external funding. EMRGs, while open to all faculty, emphasizes support of pre-tenure faculty members.
Eligibility:
1. An applicant may serve as Principal Investigator on only one proposal in response to this RFP (Multidisciplinary Team Building and Exploratory grants only). The PI must hold a faculty-level appointment at OSU. All proposed research must be clearly distinct from ongoing externally or internally funded research.
2. Currently funded (2020 EMRG awardees) MRSGP Principal Investigators or Principal Investigators with unspent MRSGP funds (no-cost extension) are not eligible to apply to this RFP.
Key Dates:
Request for Proposals Issued: Friday, October 22, 2021
MRSGP Open House: Wednesday, November 10, 2021
Letters of Intent Due: Friday, November 19, 2021 at 5 p.m.
Notice of MRSGP Appropriateness: Tuesday, November 23, 2021
Multidisciplinary Team Building Grants Tier – Mandatory Team Proposal Presentations: December 1, December 8, and December 15

4:15-5:15 p.m., Physics Research Building, Room 4138

Proposals Due (All Funding Tiers): Monday, January 24, 2022 at 5 p.m.
Awards Announced (anticipated): Wednesday, June 1, 2022
Funded Projects Start Date (anticipated): Wednesday, June 1, 2022 (15-month project period)
Have a question? Please contact IMR Proposal Development Specialist Joanna Gardner at gardner.306@osu.edu
---
ENCOMM Seminar Series, Materials Research Seed Grant Program – Award Showcase
SERIES SCHEDULE
Wednesdays, September 29 – Wednesday, October 27
4:30pm – 5:30pm
In-person and virtual attendance options
Wednesday, September 29 (in-person) | Sasha Landsman, Dept. of Physics
Title: "Driving electrons with high intensity ultrashort laser pulses"
Wednesday, October 6 (in-person) | Jinghua Li, Dept. of Materials Science and Engr.
Title: "Nanomaterials and Nanoelectronics Enabled Biosensing for Advanced Healthcare"
Wednesday, October 13 (in-person) | Alok Sutradhar, Dept. of Mechanical and Aerospace Engr.
Title: "Multiphysics Topology Optimization of Electromagnetic Structures"
Wednesday, October 20 (in-person) | Shiyu Zhang, Dept. of Chemistry and Biochemistry
Title: "Sustainable Organic Electrode Materials"
Wednesday, October 27 (virtual) | Xiaoxue Wang, Dept. of Electrical and Computer Engr.
Title: "A Synergistic Approach to Soft Materials, Advanced Electronics and AI"
Please click the link below to join the webinar:
https://osu.zoom.us/j/95970868539?pwd=cDNlQTY5UU5WRmg0UFhzYmVSMCtBQT09
Password: 192953
---
5th annual Fundamentals of Quantum Materials Winter School, to be held at the University of Maryland, January 17 – 21, 2022.
This school, sponsored by the Gordon & Betty Moore Foundation, ICAM, NSF and NIST, is aimed at providing fundamental training to our current and future generations of Quantum Materials scientists in synthesis and characterization techniques.  It will bring together senior and junior scientists to address topics at the forefront of current research into quantum materials, while also providing pedagogical background and practical training for junior scientists.  With an interdisciplinary and diverse crowd including physicists, chemists, and materials scientists, participants will gain a basic functional knowledge of how to plan and carry out synthesis relevant to the study of quantum materials, and will have a unique opportunity to interact with some of the top researchers in the field while networking with fellow peers.
Applications can be submitted via web at https://fqm.physics.umd.edu.  The application deadline is Friday, October 15, 2021

---
Professors Hereman and Trivedi Author Groundbreaking Study
Researchers have discovered a new electronic property at the frontier between the thermal and quantum sciences in a specially engineered metal alloy – and in the process identified a promising material for future devices that could turn heat on and off with the application of a magnetic "switch."
"Solid-state heat switches without moving parts are extremely desirable, but they don't exist," Heremans said. "This is one of the possible mechanisms that would lead to one."
In physics, an anomaly – the electrons' generation and absorption of heat discovered in this study – refers to certain symmetries that are present in the classical world but are broken in the quantum world, said study co-author Nandini Trivedi, professor of physics at Ohio State.
The research was published June 7, 2021 in the journal Nature Materials.
Read more here.
---
CEM Seeking Applicants for New John Wilkins Postdoctoral Fellowship
This new fellowship competition is open to everyone. The duration of the fellowship is 2 years, extendable to 3, and a research budget will be provided. Salary will be commensurate with experience. Underrepresented minorities, women, individuals with disabilities, and veterans are encouraged to apply.
Criteria for selection of the successful candidate are (1) creativity and potential impact of proposed research, (2) strength of research accomplishments, (3) alignment of proposed research with activities of CEM IRGs, and (4) statement of commitment to diversity and inclusion. Research statements should include a clear plan of study that aligns with either or both of the Interdisciplinary Research Group (IRG) projects. Candidates should have a Ph.D. in Physics, Chemistry, Materials Science and Engineering, Mechanical and Aerospace Engineering, or related field of study. Candidates are highly encouraged to contact one or more current IRG members to discuss feasibility and alignment of their research proposal.
Apply here:https://academicjobsonline.org/ajo/fellowship/18173
---
NEWS
DOD SMART Scholarship Awarded to Brandi Wooten
Congratulations to CEM graduate researcher Brandi Wooten for winning a SMART (Science, Mathematics and Research for Transformation) Scholarship from the Department of Defense.
Brandi will be assigned to the Army Research Lab (ARL) – Sensors and Electronic Devices Directorate (SEDD) in Adelphi, MD. She will spend her summers there (beginning in 2022) until she graduates. Afterwards, she will will work there for as many years as they fund her (~2 years).  They make materials atom by atom (a process known as molecular beam epitaxy), then they ship the samples to her where she measures the topological electronic and magnetic properties. Through the scholarship program, she will develop both skillsets, which will be great for future employment opportunities.
---
Skinner Receives NSF CAREER Award
The CEM is pleased to congratulate Prof. Brian Skinner on his recent NSF CAREER award. The award is a continuing grant from the National Science Foundation for his project CAREER: Electrical and Thermoelectric Transport Beyond the Metal/Insulator Paradigm.
Prof. Robert Baker Named Deputy Director of the Institute for Optical Science
Congratulations to Prof. Robert Baker on his appointment as Deputy Director of the Institute of Optical Science.
Robert has been a member of iOS since its inception in 2018 and is co-Director of the NSF NeXUS facility. Robert's research interest utilizes ultrafast optical-XUV spectroscopy to study surface electron dynamics and interfacial charge transfer in order to control catalytic energy conversion processes.>
Robert joined the faculty at OSU in 2014. He received his B.S. from Brigham Young University. In 2012, he completed his Ph.D. at UC Berkeley in the group of Prof. Gabor Somorjai. He remained at Berkeley as a post-doctoral research associate in the group of Prof. Stephen Leone. At OSU, he has been awarded funding from the NSF, DOE and AFOSR. His distinctions include a DOE Early Career award an AFOSR Young Investigator award and the Camille Dreyfus Teacher Scholar award.
Visit the iOS website for webinar schedules and news items.
---
Stiner-Jones Completes ELATES Program
Congratulations to La'Tonia Stiner-Jones for completing the "Executive Leadership in Academic Technology Engineering and Sciences" program. The program is designed to prepare women faculty for executive leadership roles. The 11-month program includes a number of assignments, readings, and group projects. All participants were required to complete an Institutional Action Project of benefit to their college, department, and/or the university.
---
Baker Wins 2021 Emerging Leader in Atomic Spectroscopy Award
Spectroscopy has named Robert Baker, associate professor at The Ohio State University, the winner of the 2021 Emerging Leader in Atomic Spectroscopy Award. Awarded annually since 2017, it recognizes the achievements and aspirations of a talented young atomic spectroscopist, selected by an independent scientific committee.
"Robert Baker is a brilliant young scientist and embodies the values and qualities we look for when selecting the Emerging Leader in Atomic Spectroscopy Award winner," said Mike Hennessy Jr., president and CEO of MJH Life Sciences™, parent company of Spectroscopy®. "His extensive background in the fields of physical chemistry, surface science, catalysis and spectroscopy make him truly deserving of this noteworthy award."
The award will be presented to Baker on Feb. 24 at the Spectroscopy® Virtual Symposium, 'Atomic Spectroscopy in Practice,' where he will give a plenary lecture.
Read the full press release here.