The Center for Emergent Materials engages researchers from multiple disciplines to work in teams on scientific problems too complex for a single researcher to solve. The CEM, established in 2008, is located at The Ohio State University and funded by a National Science Foundation MRSEC award.
---
FEATURED news
June 25-29, 2018 Assoc. Director Winter Receives APS Five Sigma Award
5/25/18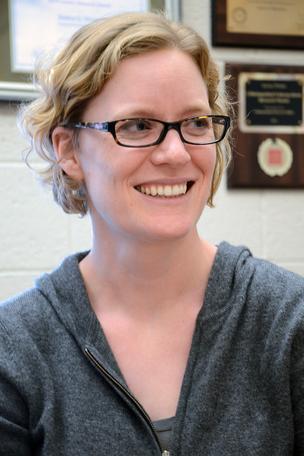 APS recognized Associate Director Jessica Winter with its 2018 Five Sigma Physicist Award for her outstanding advocacy work in science policy advocacy during the past year. Prof. Winter was selected for her op-ed on the importance of science funding in The Hill and meeting with Sen. Rob Portman's office.
We certainly appreciate your hard work and service, Prof. Winter!
---
FEATURED RESEARCH
Talking skyrmions in Columbus, Ohio
4/24/18
Prof. Mohit Randeria and his team of CEM researchers were recently featured in Physics World for their research on skyrmions. Read the Magnetism and Spin Blog here.