The Center for Emergent Materials engages researchers from multiple disciplines to work in teams on scientific problems too complex for a single researcher to solve. The CEM, established in 2008, is located at The Ohio State University and funded by a National Science Foundation MRSEC award.
---
FEATURED News
New CEM Alumni Career Series
December 19, 2016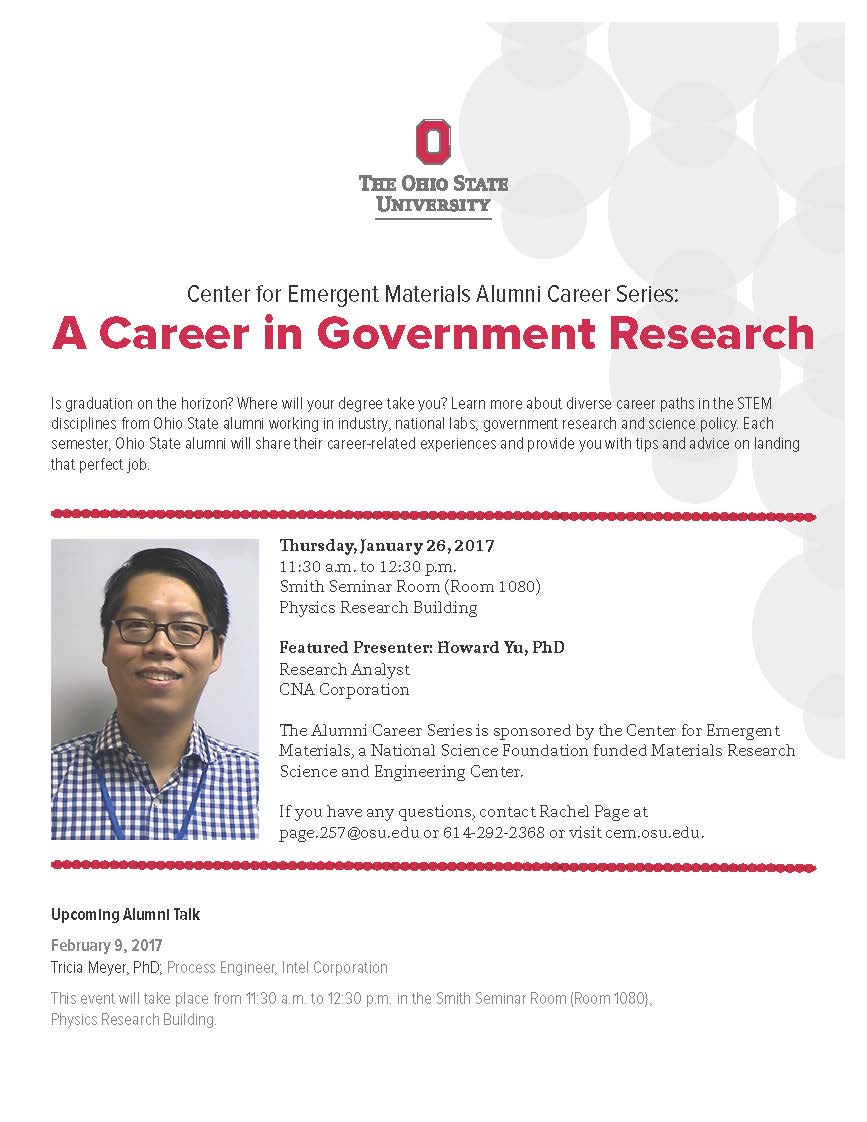 Is graduation on the horizon? Where will your degree take you? Learn more about diverse career paths in the STEM disciplines from Ohio State alumni working in industry, national labs, government research and science policy. Each semester, a Ohio State alumni will share their career-related experiences and provide you with tips and advice on landing that perfect job.
RSVP to the next event! Students interested in attending a luncheon with the speaker should contact Corinne Rubright(.4). Limited to 20 seats.
---
FEATURED Research

CEM Research Advances Thermoelectrics as Waste Heat Recovery Technology
December 19, 2016
Sometimes instead of generating waste, heat can be utilized to generate power and increase energy efficiency. Newly published research by CEM Profs. McComb and Heremans explain how in this week's Nature Communications.  Read more here.