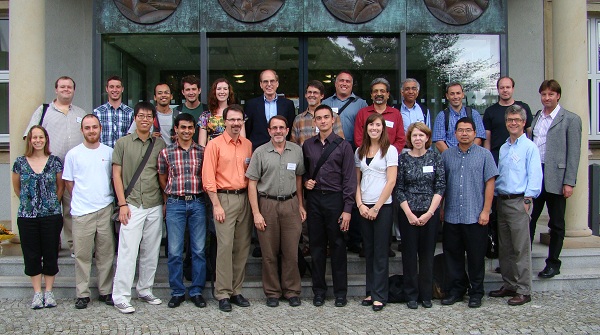 The Center for Emergent Materials, located at The Ohio State University, is one of a network of Materials Research Science and Engineering Centers (MRSEC) funded by the National Science Foundation (NSF). The MRSEC program funds teams of researchers from several different disciplines who work collaboratively on materials research in order to address fundamental problems in science and engineering. By working in teams, called Interdisciplinary Research Groups (IRG), the researchers at CEM tackle scientific problems that are too large and complex for a scientist working alone to solve. There are two IRGs at the Center for Emergent Materials focused on researching the quantum mechanical phenomenon called "spin" in order to understand and engineer functional nanostructures.
---
Featured News
Breakfast of Science Champions Featured on NBC4 News
On Wednesday, February 27th, CEM participated in the 15th Breakfast of Science Champions, hosted by OSU. 24 gifted and talented sixth graders from Arts Impact Middle School, AIMS, visited the CEM for this event. Throughout the morning, students participated in a lecture about characterizing materials through 3-D microscopy given by Materials Science graduate student John Sosa and engaged in hands on demos including liquid nitrogen, superconducting train, computers, magnetism, and learning about center of mass and buoyancy by flying fish balloons. The event was featured on Columbus's NBC4 news.
Watch the segment on NBC4′s website here.
---
Featured Research
CEM Researchers Discover "Giant Spin-Seebeck Effect"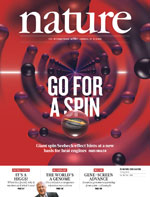 Exciting results which report an amplified "spin-Seebeck effect", conducted by Christopher Jaworski, Roberto Myers, Zeke Johnston-Halperin and Jos Heremans, were published in the July 12th issue of Nature. The researchers are studying a magnetic effect which converts heat to electricity, called the "spin-Seebeck effect", in which a flow of heat creates a current of electron spins in a magnetic material. This generates a voltage in an adjacent metal. The discovered "giant spin-Seebeck effect" was detected using a non-magnetic semiconductor and resulted in a 1-million-fold increase in power. The ultimate result of this research could be electronics that recycle heat into electricity, or a solid-state engine which converts heat to electricity.
More information can be found
here
.