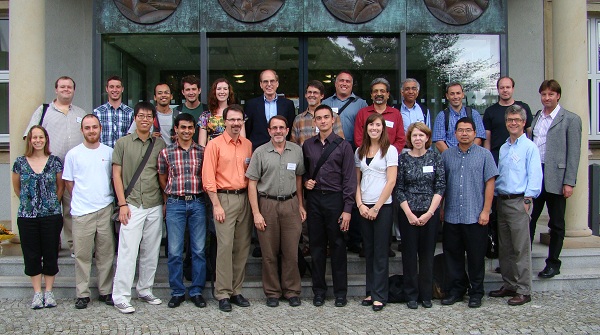 The Center for Emergent Materials, located at The Ohio State University, is one of a network of Materials Research Science and Engineering Centers (MRSEC) funded by the National Science Foundation (NSF). The MRSEC program funds teams of researchers from several different disciplines who work collaboratively on materials research in order to address fundamental problems in science and engineering. By working in teams, called Interdisciplinary Research Groups (IRG), the researchers at CEM tackle scientific problems that are too large and complex for a scientist working alone to solve. There are two IRGs at the Center for Emergent Materials focused on researching the quantum mechanical phenomenon called "spin" in order to understand and engineer functional nanostructures.
---
FEATURED RESEARCH
CEM Researchers Develop New Imaging Tool for Spin Research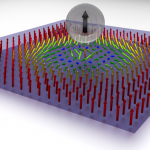 A new technique for imaging spin properties at the nanoscale, Scanned Spin-Precession Microscopy, works by incorporating a scannable micromagnetic tip in conjunction with any of a variety of established spin detection tools—electrical or optical, and improves upon their limited or non-existent imaging capabilities. The magnetic field gradient from the probe directly selects spins from certain regions of the sample for study. The technique can achieve high resolution, beyond the optical diffraction limit, governed by the field gradient strength in a manner analogous to MRI.
This new tool should help in further understanding the microscopic details relevant to spin and its transport and will be an asset to researchers in spintronics, especially in the study of technologically important materials such as silicon and graphene that have been challenging to investigate with current tools. The new technique, pioneered by a collaborative team of experimentalists and theorists from OSU and Texas A&M, is to be highlighted as an Editor's Suggestion in Physical Review Letters.
The article can be read here and will be published in Physical Review Letters on 13 September 2013.
---
FEATURED NEWS
 Students Share Industry Tour Experiences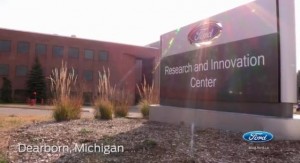 This spring, the CEM sponsored multiple student trips to local research industries in the hopes that students would learn about future career paths and create lasting networking connections. 13 students attended a research laboratory tour at the Wright-Patterson Air Force Base in Fairborn, Ohio, and thanks to CEM Faculty member, Jos Heremans, two trips were taken to the Research and Development Labs of General Motors and Ford located in Michigan. The students that attended had glowing things to say about their experiences. Read about two students' experiences here on the The OSU Women in Physics Blog, "A Day in the Life."